COCORAHS
WHAT ARE WE?
CoCoRaHS is an acronym for the Community Collaborative Rain, Hail and Snow Network. CoCoRaHS is a unique, non-profit, community-based network of volunteers of all ages and backgrounds working together to measure and map precipitation (rain, hail and snow). By using low-cost measurement tools, stressing training and education, and utilizing an interactive Web-site, our aim is to provide the highest quality data for natural resource, education and research applications. We currently operate in many states across the country. If we are not in your state please drop us a line and let us know that you have an interest in participating. This helps us know where a desire exists for the network and where to focus our future expansion efforts.
Click On The COCORAHS Icon Below To Find Out More About Volunteering In Your Community!
COCORAHS MAP OF BRUNSWICK COUNTY, NORTH CAROLINA SHOWING PRECIPITATION OVER THE COUNTY DURING THE PREVIOUS 24 HOUR PERIOD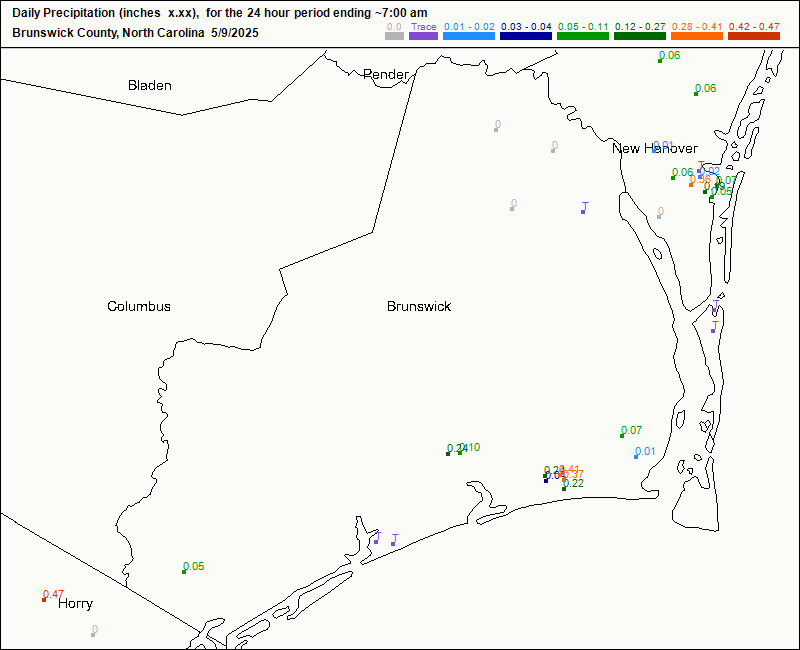 ***Map Courtesy Of The CoCoRaHs Organization.

COCORAHS MAP OF NORTH CAROLINA SHOWING PRECIPITATION STATEWIDE AS WELL AS OVER SURROUNDING STATES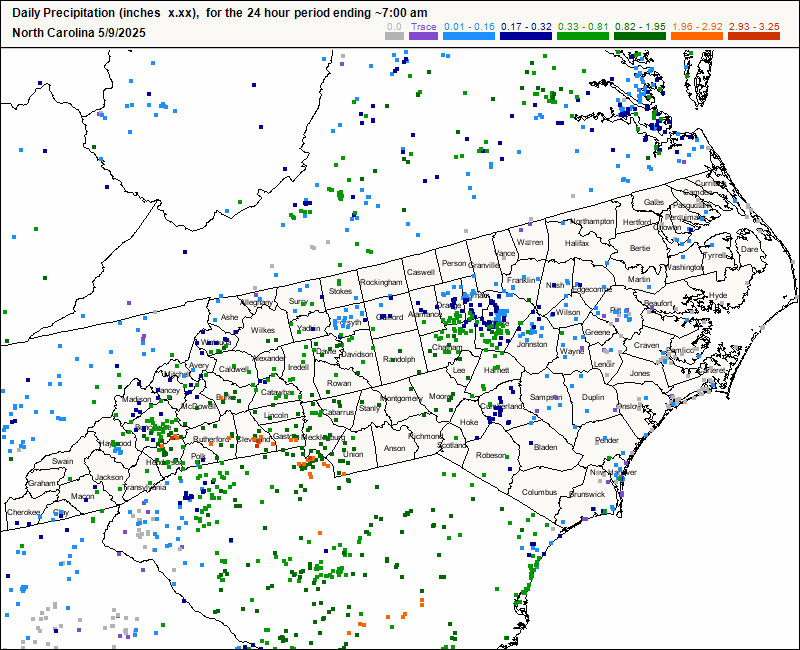 ***Map Courtesy Of The CoCoRaHs Organization.